Marago Caffe Specialty Coffee with Essential Oils of Citrus Bergamot 250g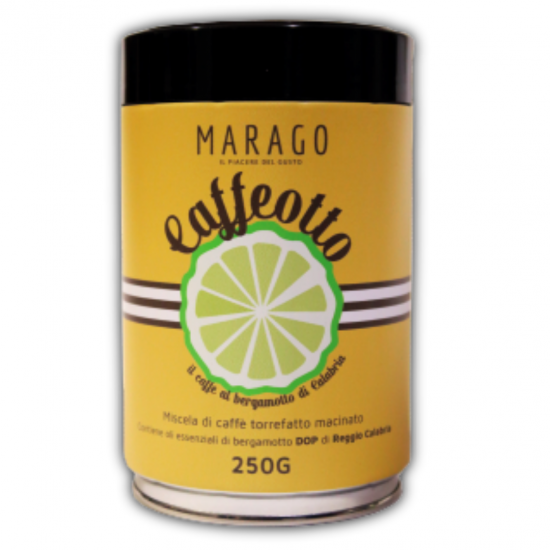 New -35 %
Marago Caffe Specialty Coffee with Essential Oils of Citrus Bergamot 250g
Stock:

In Stock

Model:

cgusto-BARCAFFEO

Weight:

250.00g
Marago
Caffeotto, is the first bergamot coffee. It is attribute to the bergamot, a fragrant citrus fruit renowned throughout the world.
The taste of a perfect blend.
Marago Caffè has worked to create a perfect harmony between two unique products. Our house blend "La Bottega" - made of 80% Robusta and 20% Arabica –is the perfect match for the essential oils of bergamot. Caffeotto looks like a full-bodied, good-tasting coffee in which the scent of the bergamot vibrates in its freshness and delicacy, sooths your palate and fills your senses from the very first cup.
The digestive properties of this fruit also combine with the energizing properties of coffee, making Caffeotto a must-have after a meal.
To fully grasp the value of the treasure concealed in bergamot skin, you just have to think that 200 kg of fruit is needed to extract one kg of essence. Each plant is a small miracle requiring precise farming techniques and infinite patience: it derives from grafting three bergamot branches onto a bitter orange plant, after which it has to remain in a pot for one year before being transferred to the ground and left for a further two years. In the third year it will start to yield fruit. The bergamot tree needs to be protected from low temperatures but it will reward your efforts with 25 years of productiveness. The skins are cold pressed to extract tiny sachets rich in essential oils. In the past, the cold pressing operation used to be carried out by hand and absorbed by natural sponges but, today, machinery is used to speed up production.
Many celebrity chefs have experimented using this coffee to create dishes and desserts that enhance it marvellously: tiramisù with yogurt and mascarpone cream, coffee flavoured biscuits, bergamot coffee aromatized ricotta and more.
specialty Arabica coffee with essential oils of bergamot from Calabria (Italy)
gourmet coffee for multiple uses: filtered or moka pot, used in the kitchen for tiramisu and meat-based recipes, as an energiser at breakfast, as a digestive after lunch or dinner
General
Ingredients
specialty Arabica coffee with essential oils of bergamot from Calabria (Italy)