Earth's Creation Elderberry Natural Immune Gummy 60 Gummies (1 +1)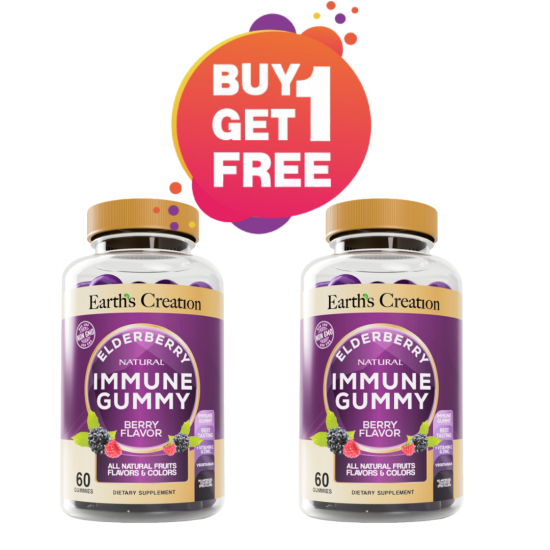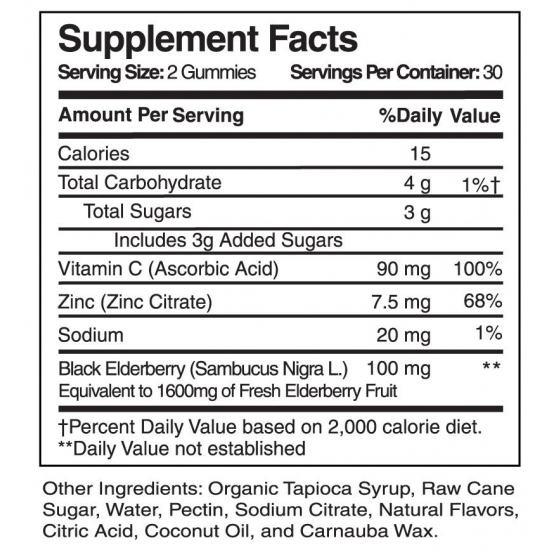 Earth's Creation Elderberry Natural Immune Gummy 60 Gummies (1 +1)
Stock:

In Stock

Model:

vtsq-000004
"Elderburry Natural Immune Gummy by Earth's Creation USA give your immune system an extra boost by using our elderberry gummies".
What is Elderberry?
Elderberry is a dark purple berry derived from the European elder tree, Sambucus nigra, and is primarily used to make medicine. Perhaps most famously recognized for it's treatment of the cold and flu, the elderberry also grants extremely high antioxidant levels, immune protection, promotes heart health, reduces inflammation and contains a significant amount of Vitamin C.
Our Elderberry Gummy is super tasty, effective and has a great flavour that's yummy even for children.
Features and Benefits:
1.Equivalent to 1600 mg of fresh Elderberries.
2.Contains black Elderberry, Vitamin C and Zinc.
3. All Natural.
4. Immune Protection: Elderberries are particularly rich in flavonoids; powerful antioxidants work to keep the immune system strong and resilient.
5.Allergy & Flu Prevention: the Elderberry is most famously used for treatment of cold & flu. The European Elderberry is a powerful ""anti-catarrhal"" herb, meaning it is extremely effective for runny noses and congestion.
6.Promotes Heart Health: Elderberry may benefit heart health by reducing cholesterol uric acid and blood sugar levels.
7.Reduces Inflammation: inflammation has shown to be the root of many chronic diseases, which may label Elderberry as a contender against the fight against cancer, diabetes, and heart disease.
8.No artificial preservatives or artificial sweeteners.
9.Vegan/Vegetarian.
10. Dairy free.
11. No major allergens.
8.No wheat/gluten, nuts or tree nuts.
12.Gelatin free.

General
Usage
DOSE: Adults and Children 4 years of age and older, chew 2 gummies daily.