Earth's Creation Garcinia Cambogia 60 Capsules (1 + 1)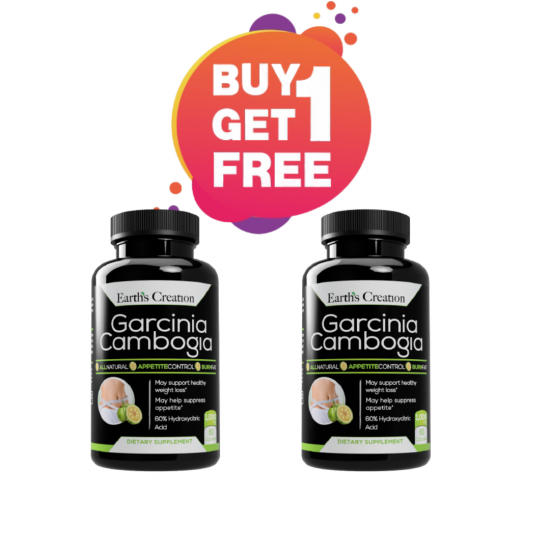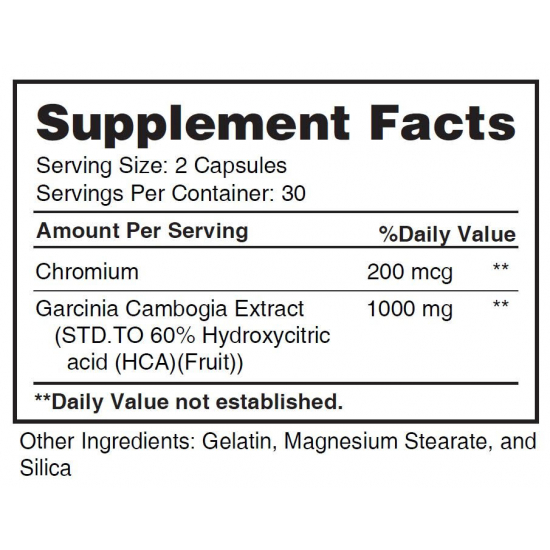 Earth's Creation Garcinia Cambogia 60 Capsules (1 + 1)
Stock:

In Stock

Model:

vtsq-000006
Garcinia Cambogia by Earth's Creation USA is a natural, non-stimulant, safe and effective supplement for weight management, natural weight loss, controls craving and burn fat faster. Hydroxycitric acid (HCA) is the active ingredient in Garcinia Cambogia that may help as an appetite suppressant.
Garcinia cambogia, a tropical fruit also known as the Malabar tamarind, is a popular weight-loss supplement. People say it blocks your body's ability to make fat and it puts the brakes on your appetite. Loss of excess weight could help blood sugar and cholesterol levels in check, too.
How It Works:
The active ingredient in the fruit's rind, hydroxycitric acid, or HCA, appears to block an enzyme called citrate lyase, which your body uses to make fat. It also raises levels of the brain chemical serotonin, which may make you feel less hungry.
Features and Benefits:
"
1. Helps Reduce Hunger Cravings.
2. Prevents Gastric Ulcers: Garcinia Cambogia has also been traditionally used to treat gastric ulcers and stomach disorders. It can help relieve the symptoms of ulcers by decreasing the level of acidity in the stomach and protecting the gastric mucosa.
3. Increases Energy Levels: HCA encourages the breakdown of carbs into glycogen, your body's preferred energy source, helping to boost your energy levels.
4. Enhances Mood and General Well-Being: HCA Increases serotonin levels (the 'happy' chemical), improving your mood and helping you to avoid emotional eating. It can also help you experience a peaceful and invigorating good night sleep.
5. Appetite Suppressant: Garcinia Cambogia can help you keep your appetite in check by suppressing it.
6. Improves the immune system: Apart from helping you shed some extra pounds, Garcinia Cambogia also gives you other benefits such as improving your immune system. Garcinia Cambogia is rich in Vitamin C, which helps in improving the body's response to illness and infections.
General
Usage
DOSE: Adults take two (2) capsules daily 30-60 minutes before meals.